Pollution is increasing due to factors such as increased construction activity in urban areas, industrial carbon emissions, fossil fuel combustion, and vehicle emissions. These factors will worsen air quality and increase air density by increasing particle concentrations. Respiratory diseases are also on the rise due to rising pollution levels. In addition, rising awareness of the harmful effects of air pollution along with rising environmental and health awareness, as well as improved living standards, has driven the adoption of air pollution control equipment.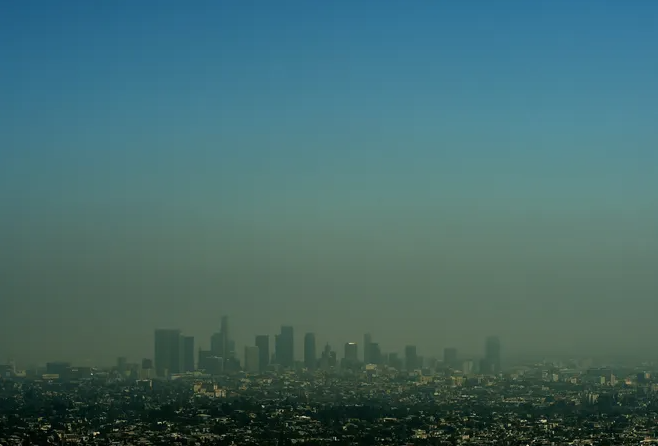 As per precedence research, the global air purifier market size was valued at USD 9.24 billion in 2021 and predicted to hit around USD 22.84 billion by 2030, poised to grow at a compound annual growth rate (CAGR) 10.6% during the forecast period 2022 to 2030.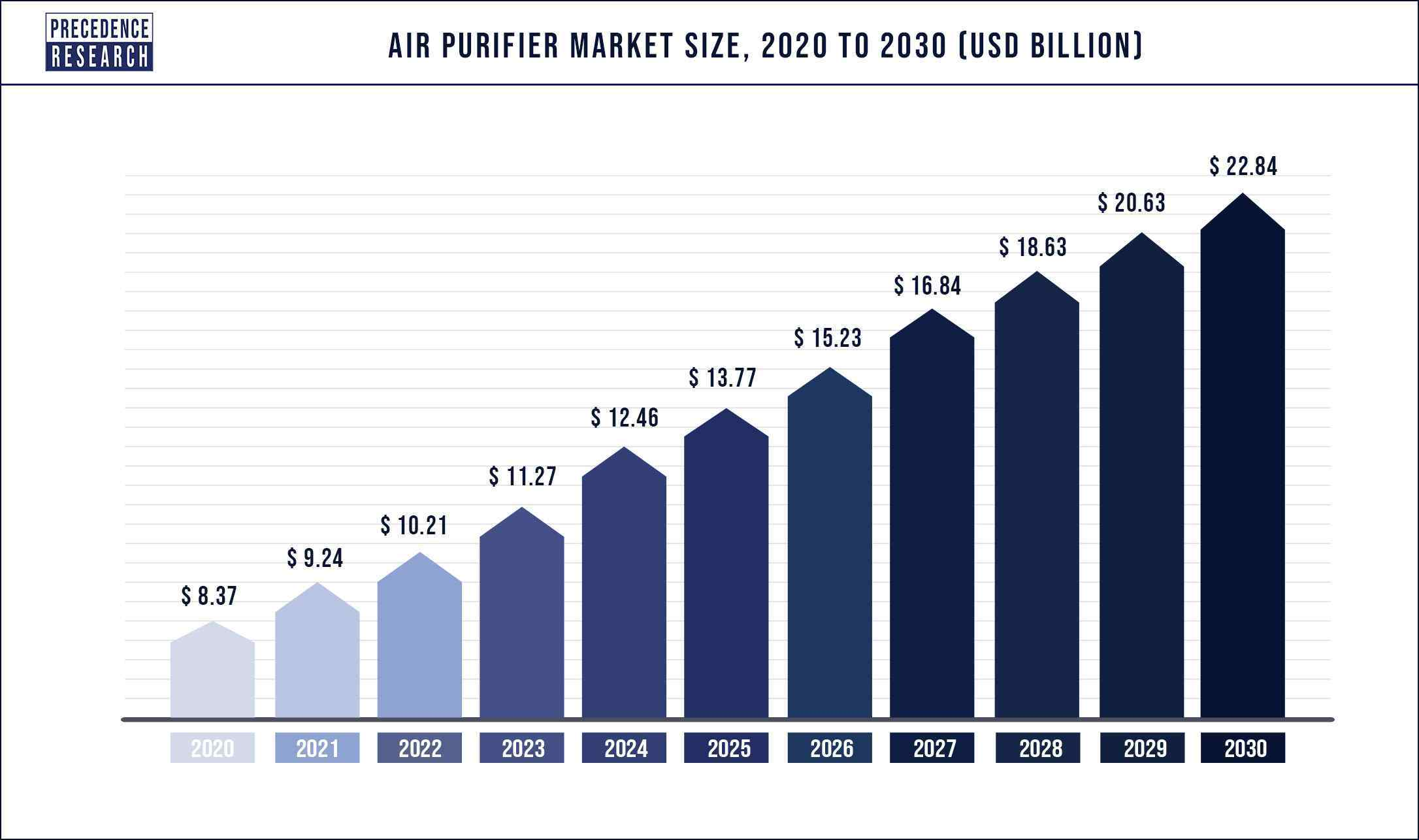 The AIRDOW Air Purifier Market Report comprehensively covers the Air Purifier market by technology, application, and CARG value. The AIRDOW Air Purifier Market report provides a detailed analysis of the Air Purifier market trends and product technologies. AIRDOW hopes that our analysis can provide some useful help to our guests.
Market segmented by technology, the following types of air purifiers dominate the market.
Type I (Pre-filter + HEPA)

Type II (Pre-filter + HEPA + Activated Carbon)

Type III (Pre-filter + HEPA + Activated Carbon + UV )

Type IV (Pre-filter + HEPA + Activated Carbon + Ionizer/Electrostatic)

Type V (Pre-filter + HEPA + Carbon + Ionizer + UV + Electrostatic)
What are the uses of the above different technologies, check out our other news
Divide the demand for air purifiers by residential, commercial, and industrial. Residential applications include residential properties and small & large scale homes. Commercial applications include hospitals, offices, shopping centers, hotels, education centers, movie theaters, conference centers and other entertainment facilities.
Forecast share of smart air purifiers by end market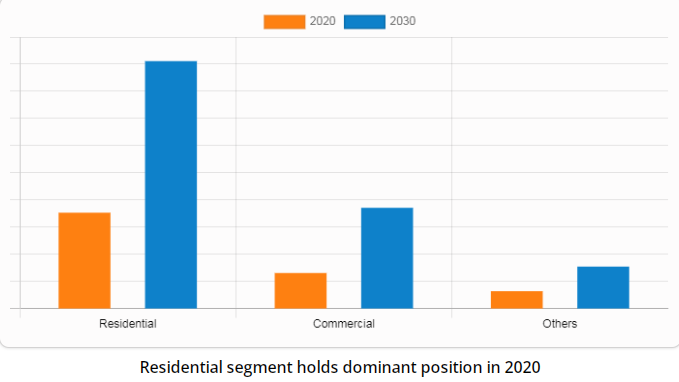 Highlights of the report
HEPA technology accounts for the majority of the value share in air purification. HEPA filters are very effective at trapping airborne particles such as smoke, pollen, dust, and biological pollutants. HEPA is the preferred choice for air purifiers.

The main share of air purifiers in the future market is still residential. But commercial and industrial demand is also on the rise.
Hot Sale:
Mini Desktop HEAP Air Purifier With DC 5V USB Port White Black
Air Purifier For Allergens With UV Sterilization HEPA Filtration White Round
---
Post time: Nov-18-2022